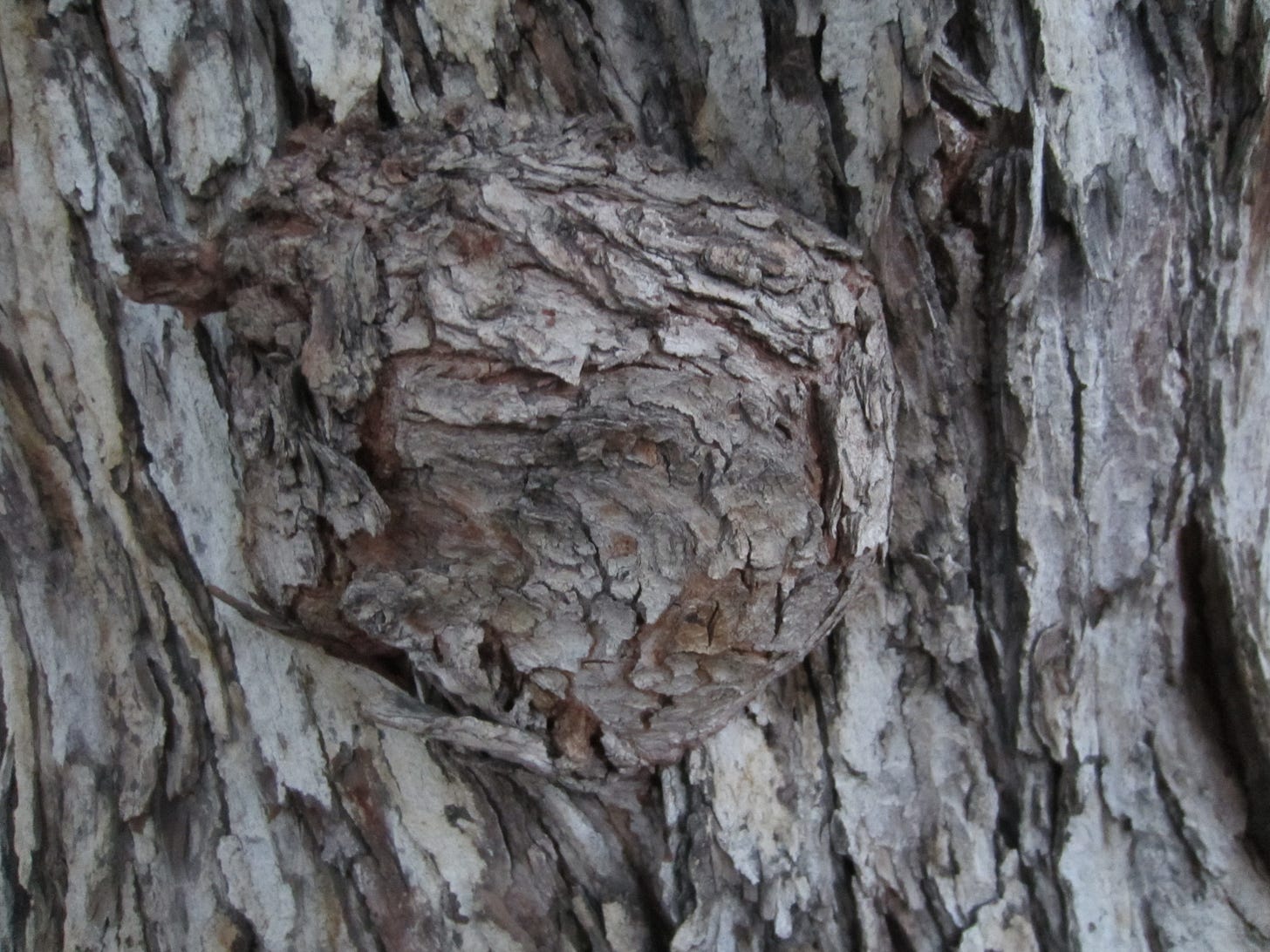 Just as bark grows from the inside of the tree, so do creative projects tend to grow from the inside of the creative—but what if your project is growing faster than is sustainable? That's the theme of this week's episode of Emerging Form.
Preview: Episode 16
At some point, most creatives experience growing pains--when your project is going well and now you have decisions to make about whether to grow it, to bring in collaborators, or to expand your reach. We'll also talk about the new coronavirus, avalanches of opportunity and money grubbing poets. Our guest this episode is the inimitable Rose Eveleth. She is the producer and host of Flash Forward, a podcast about the future.
---
What We're Reading:
Rosemerry:
· Though we are still in the midst of uncertainty, there is the potential that coronavirus can lead us to profound transformation. This is the premise of Rebecca Solnit's article "The Impossible Has Already Happened: What coronavirus can teach us about hope" in The Guardian.
· What's the role of honesty in poetry? I really enjoyed this column by poet David Crews in A Selfish Poet in which he explores authenticity and vulnerability vs. trying to sound like a poet.
· My favorite memoir, hands down? The Chronology of Water by Lidia Yuknavitch. Unapologetic, brave, vulnerable and addicting. She tackles sexuality, abuse, sports, self-esteem, love, truth … wow.
Christie:
· I've been losing myself in novels lately, in part to escape from current events. When I randomly pulled Peter Heller's novel, The Dog Stars, from my giant pile of "books to read next," I did so yearning for a story of my place — I only recalled that it took place in my familiar surroundings in Colorado. Had I realized that the book was about one of the sole survivors of a terrible flu epidemic, I probably would have left it in the stack. But as soon as I read the first pages, I was hooked. The book is full of grief, and I cried real tears several days in a row over a series of scenes with a dog. Yet for a tale about an apocalypse, the novel is surprisingly uplifting and life-affirming, and the fact that things in this imagined version of my local environment are so much worse than our current day made me feel weirdly comforted. And there's poetry —beautiful, evocative poetry that will make you feel all the feels.
· It's hard to keep up with the COVID-19 news firehose, but Ed Yong has written two masterful big picture overviews to help you understand what's going on. "How the Pandemic Will End" takes us through how we got here, and the most likely scenarios for how things will end. "Our Pandemic Summer" explains what life might look like in the coming year. The question is not, when will it end, but how do we continue in a world with COVID-19?
---
Poem to Help Us Show Up During the Pandemic:
"Keeping Quiet" by Pablo Neruda
Now we will count to twelve
and we will all keep still.

For once on the face of the earth
let's not speak in any language,
let's stop for one second,
and not move our arms so much.

It would be an exotic moment
without rush, without engines,
we would all be together
in a sudden strangeness.

Fishermen in the cold sea
would not harm whales
and the man gathering salt
would look at his hurt hands.

Those who prepare green wars,
wars with gas, wars with fire,
victory with no survivors,
would put on clean clothes
and walk about with their brothers
in the shade, doing nothing.

What I want should not be confused
with total inactivity.
Life is what it is about;
I want no truck with death.

If we were not so single-minded
about keeping our lives moving,
and for once could do nothing,
perhaps a huge silence
might interrupt this sadness
of never understanding ourselves
and of threatening ourselves with death.
Perhaps the earth can teach us
as when everything seems dead
and later proves to be alive.

Now I'll count up to twelve
and you keep quiet and I will go.
---
Two Questions:
(share your answers with us here on Substack)
When do you know your project has grown beyond something you can do alone and you need to bring in collaborators?

When the creative project you're doing is bringing you new opportunities, how do you decide which ones to take and what direction you want to head?